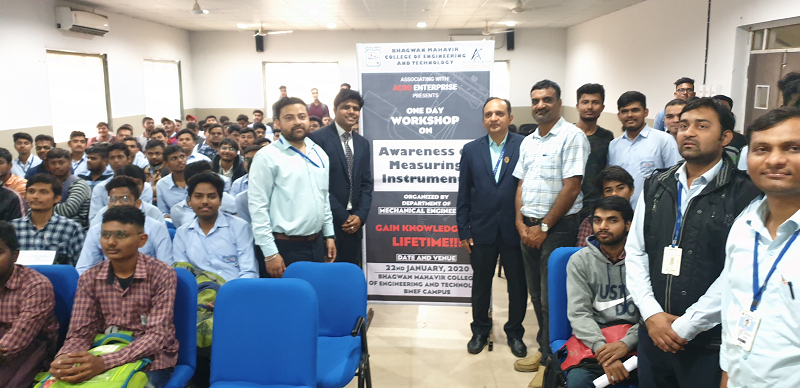 One day Workshop on Awareness of Measuring Instruments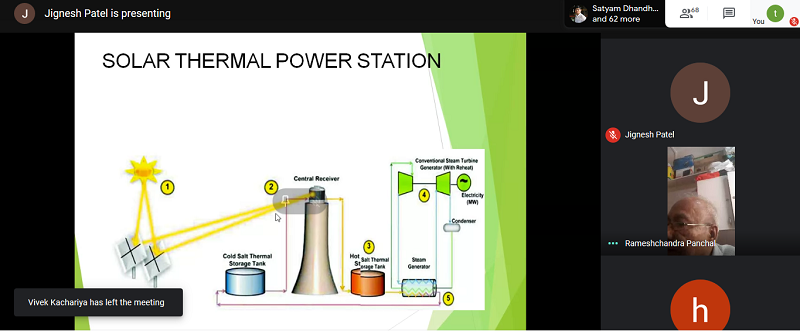 Webinar on Applications of Renewable Energy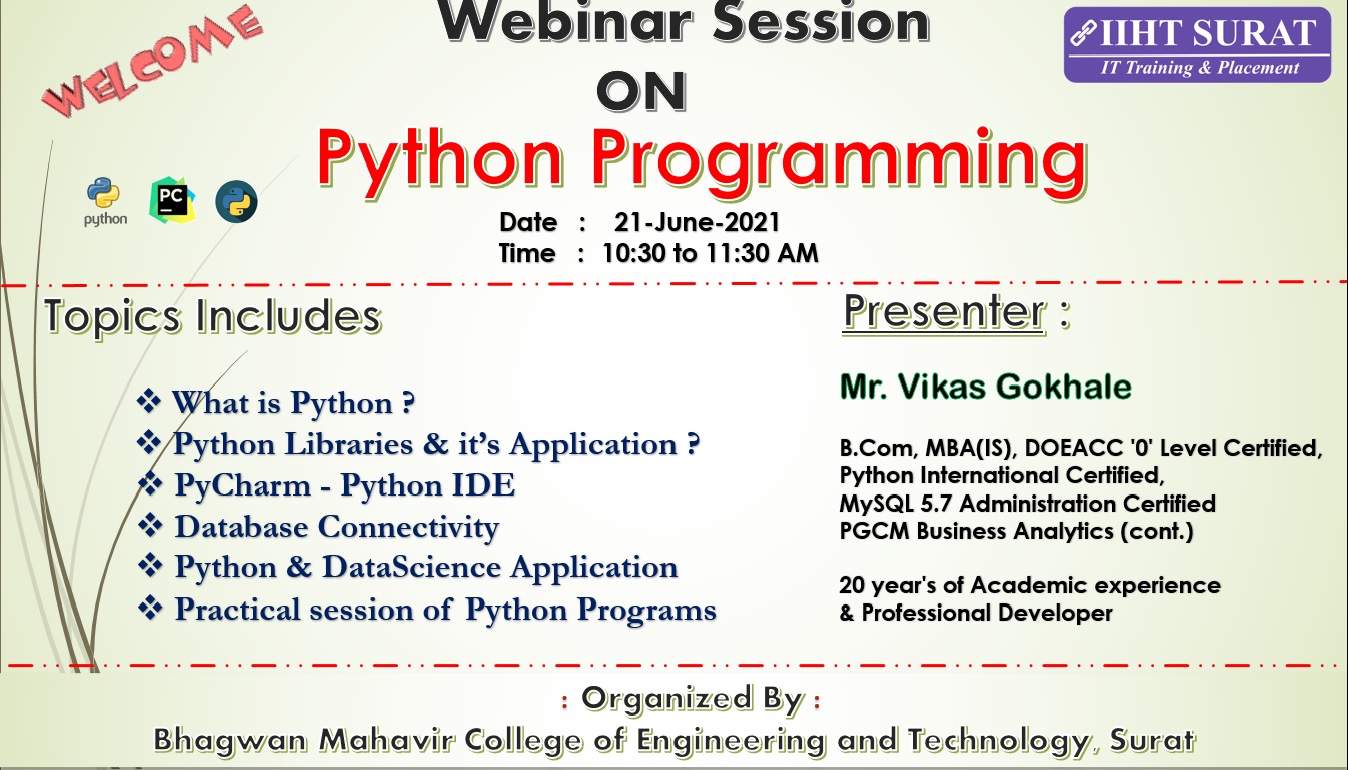 Webinar Session On Python Programming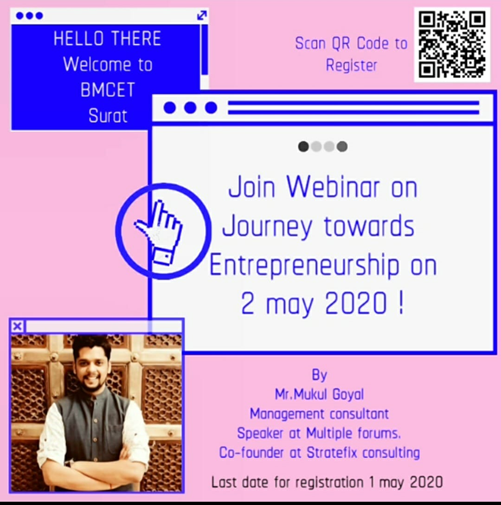 Webinar on Journey Towards Entrepreneurship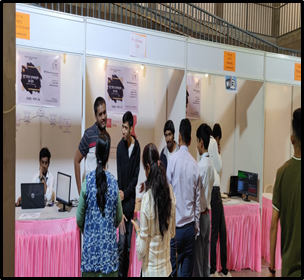 IT TECHWAR 2K20 WAR OF IT TECHNOLOGY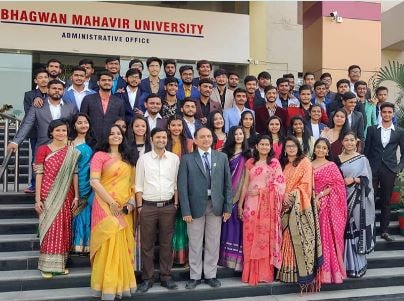 Suit and Saree day celebrations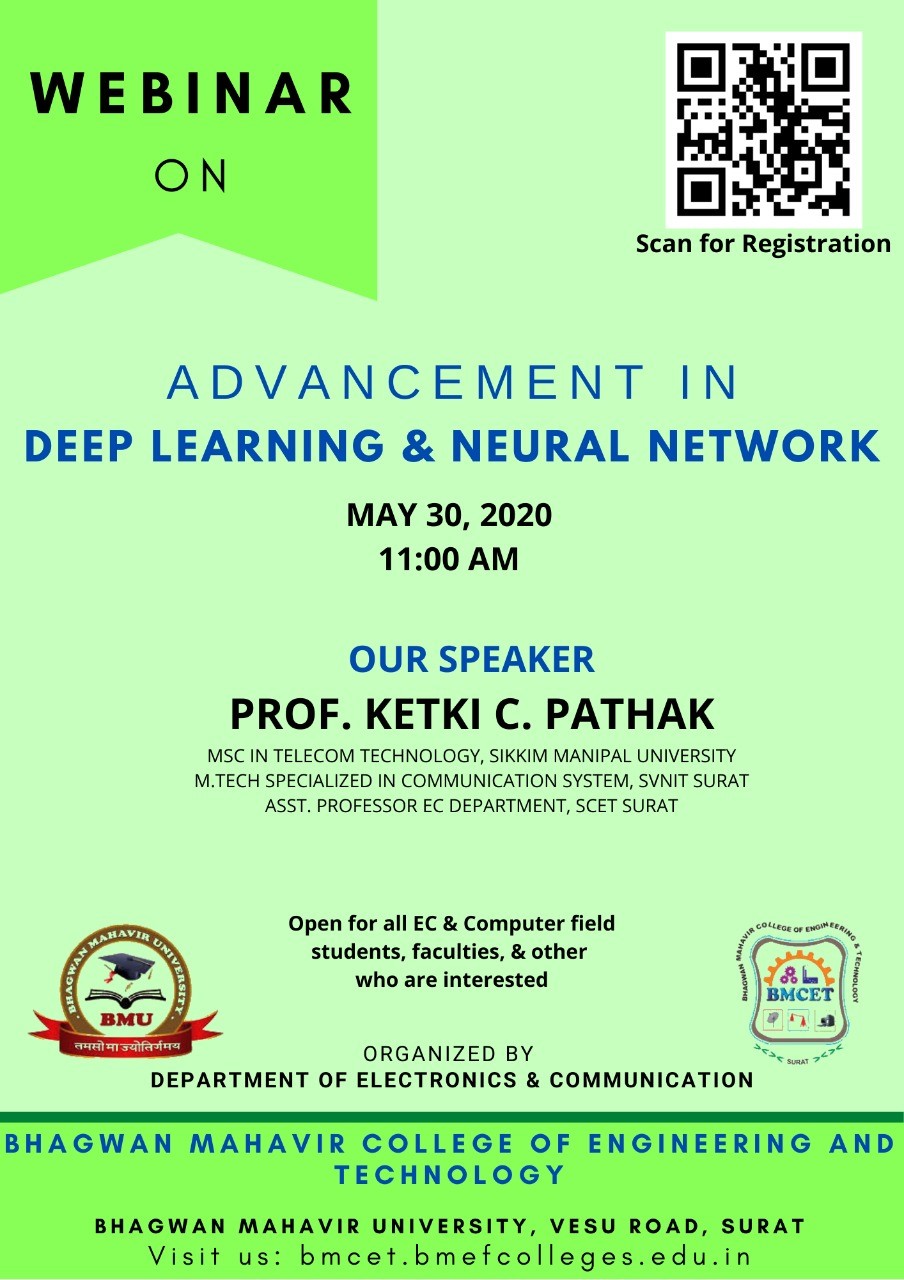 Webinar on advancement in DEEP LEARNING AND NEURAL NETWORK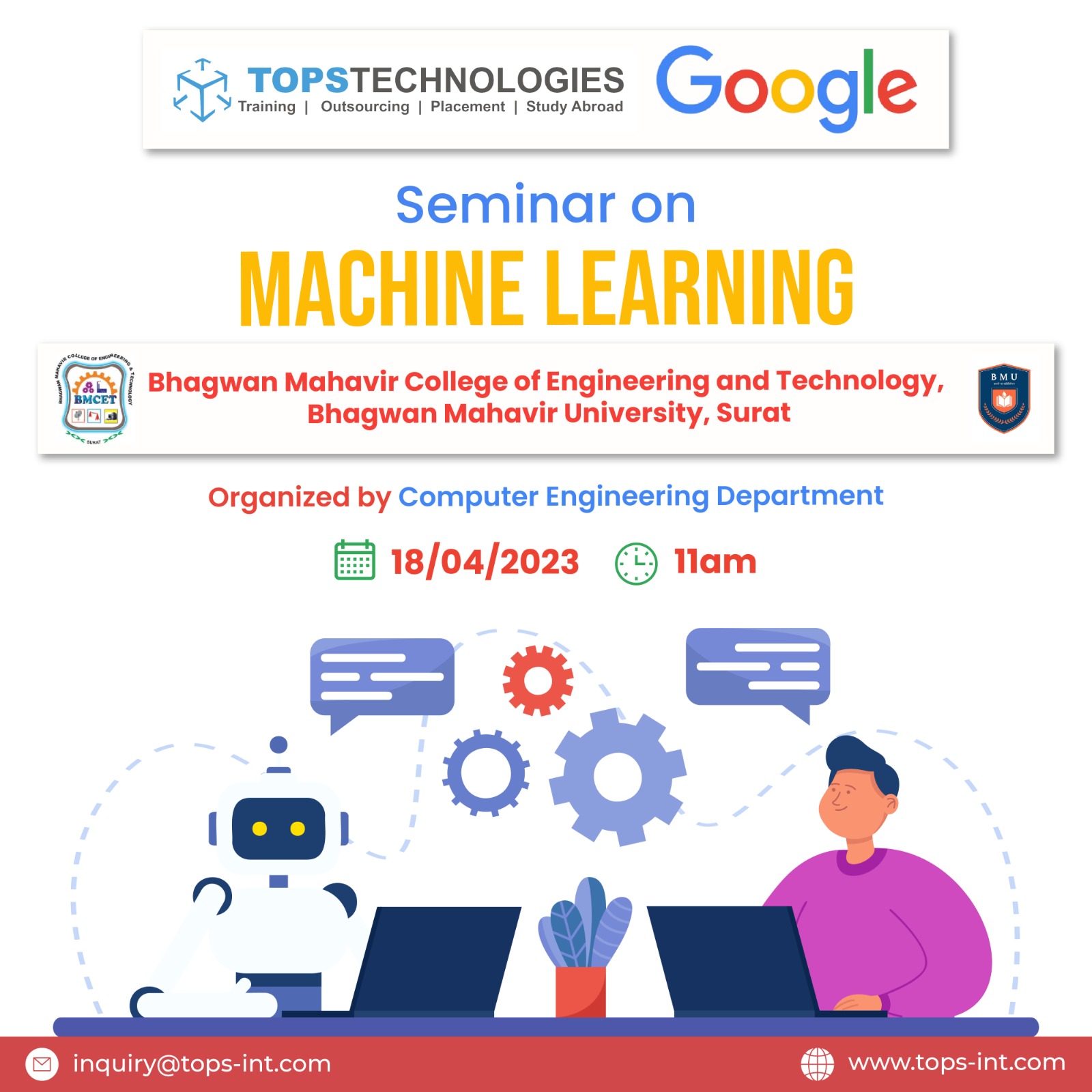 One Day Seminar on Machine Learning
Machine Learning seminar is orgaznied by Bhagwan Mahavir College of Engineering and Technology, Bhagwan Mahavir University, Surat for B.Tech computer Engineering students on 18th April at 11am onwards.
Are you interested in learning more about Machine Learning? Join us for a seminar that will give you an introduction to Machine Learning, its benefit and applications and how to use it in your application.
Our Expert Mr. Raj Yadav, Sr. Technical Trainer will be there to answer any questions if you may have.
So do not miss out on this opportunities to expand your knowledge !