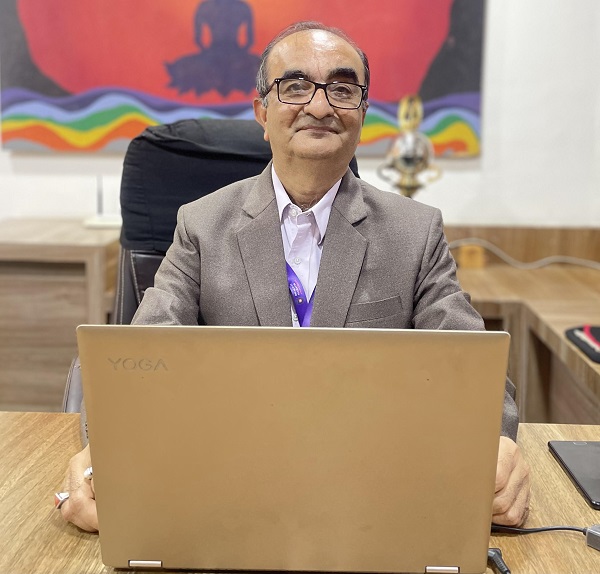 Qualification: PhD(Computer Science), Project Management Certified Professional, ITIL 3.0 Foundation Certified
Industry Experience: 34 Years
Teaching Experience: 2 Years
Dear Students and Parents,
Greetings on behalf of Bhagwan Mahavir College of Computer Applications (BMCCA) and welcome!!!
You all deserve complements for selecting the BMCCA for shaping your career. We along with the all-faculties members are assuring you all to deliver the best teaching, learning, practical learning and keeping you, all updated with the latest market trend.
BMCCA has state-of-art infrastructures and class rooms. Our laboratories are equipped with latest computers. We are also planning to develop the specialized laboratories for Data Science, Cyber Security and other PG Courses.
The BMCCA is running BCA and MSc(IT) and specialized courses in Cyber security and data sciences. The Syllabus of the Courses running at BMCCA are being designed with the help of eminent industries & academic experts. Our efforts are in the directions of keeping syllabuses are in line with the current trend so that our students becomes the leaders and good professionals.
Along with education, we are shaping the personality of students by providing opportunities Sports, Cultural events, Start-up and entrepreneurship related activities, Technical workshops and intra college activities.
In the present era, life skills are most critical for shaping our career goals. We at BMCCA imparts the training and teaching of life skills from the first semester. Industries connect and exposure is very much essential for the students and faculties to understand the working environment and expectations. At BMCCA we expose our students before the industries and practicing professionals through regular interactive sessions. This will provide an opportunity to the students for direct interactions with the industries experts.
Students are also educated related to the various government's schemes and initiative related funding & scholarship so that benefits can be availed by them.
BMCCA is also focusing the research & development on various subjects. BMCCA has many experienced PhD Faculties. Many faculties members are on the verge of completion or in their middle of their PhD Work. Faculties and Administration team members at BMCCA not leaving any loose end for supporting their students.
With this, we once again welcome you all at BMCCA and be assured about the support. We also expect that students should honour all the instructions given by the college administration time-to-time.