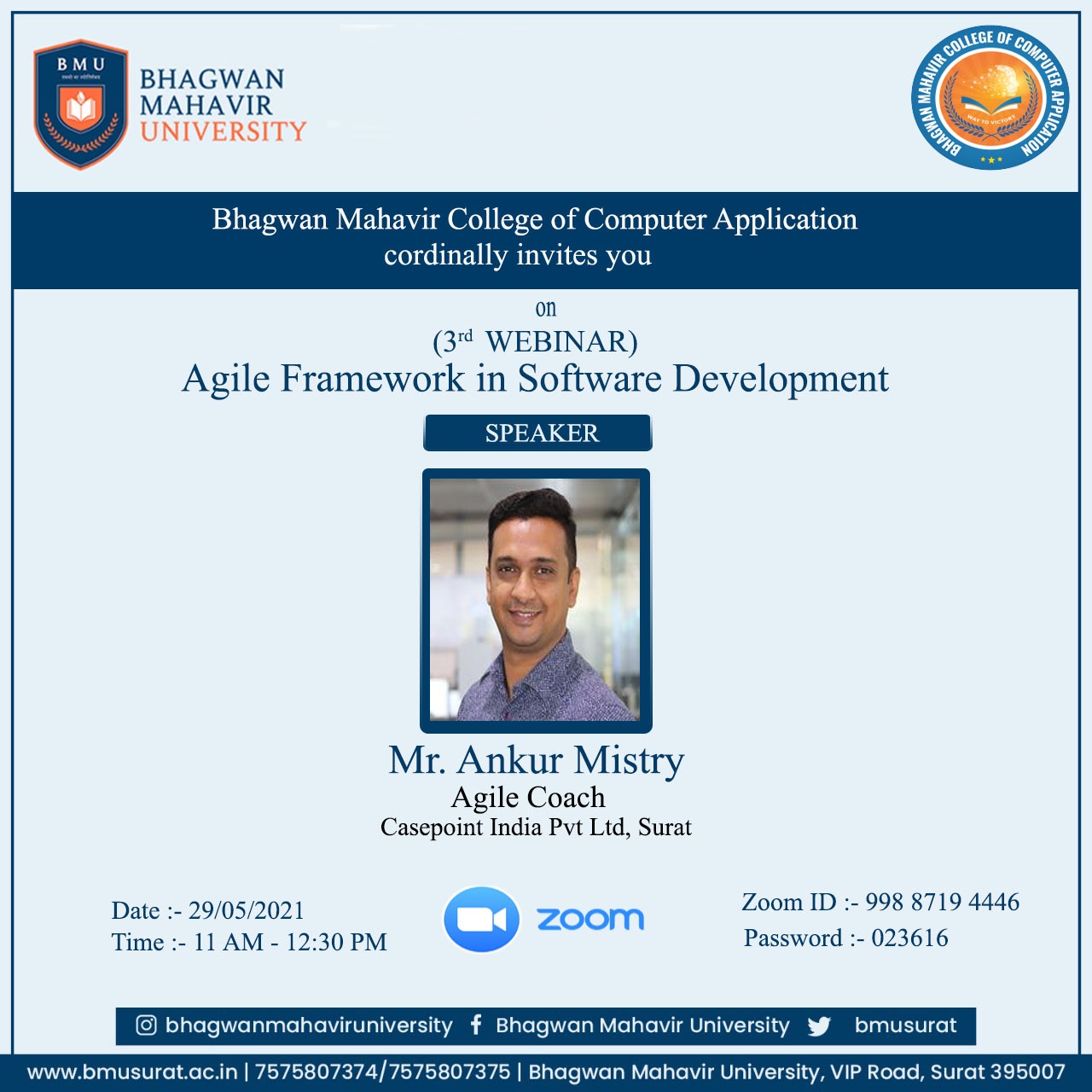 Webinar on Agile Framework in Software Development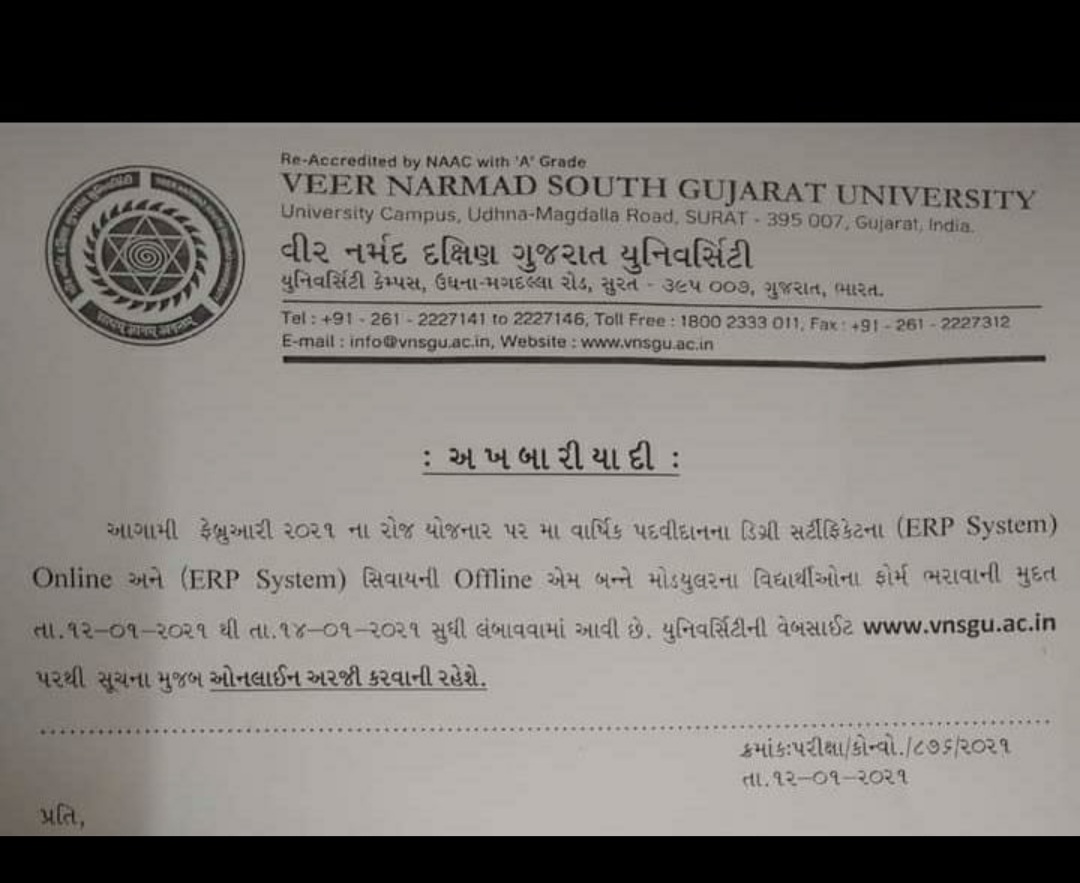 Form fill-up date of Annual Convocation 2021 is extended till 14-01-2021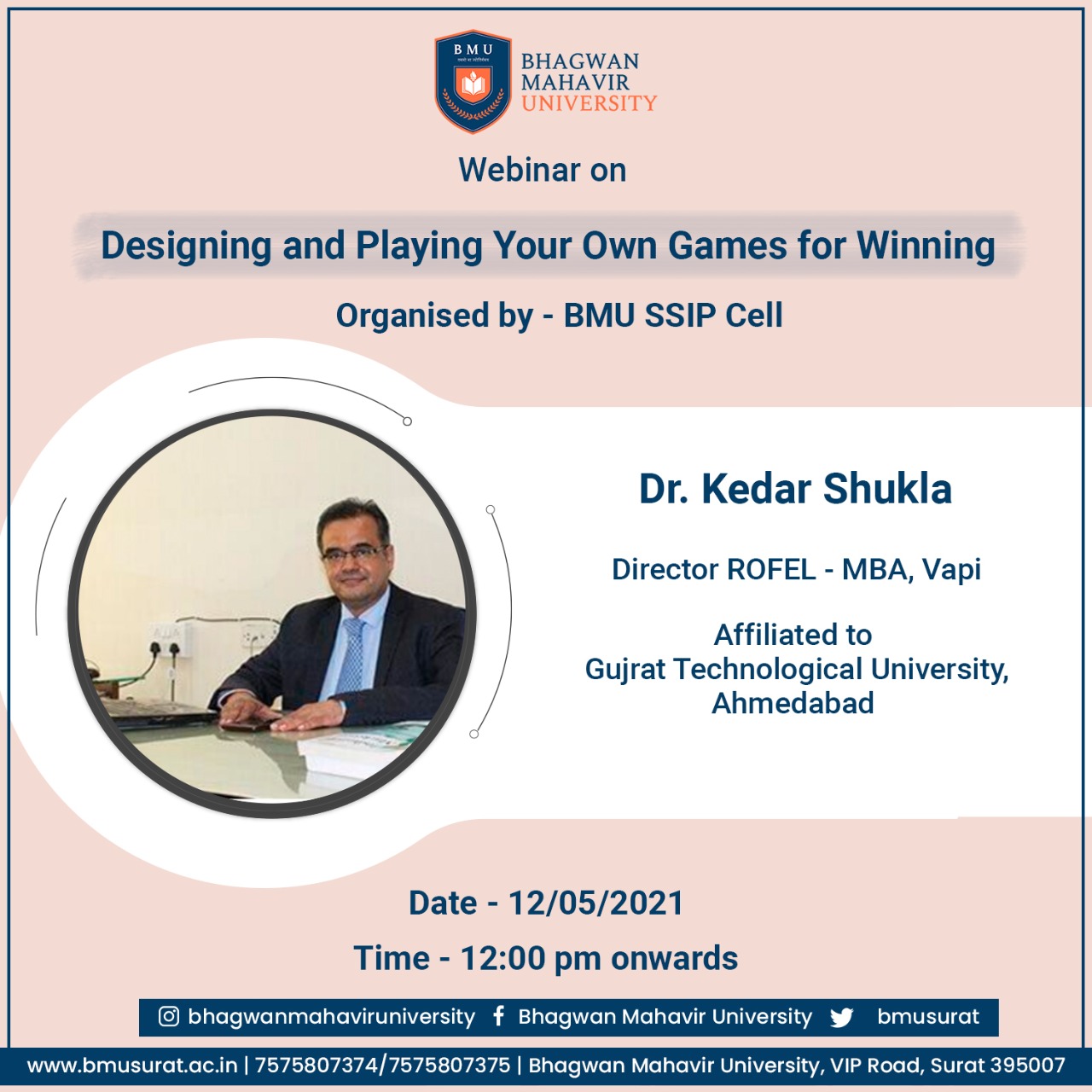 Designing and Playing Your Own Games for Winning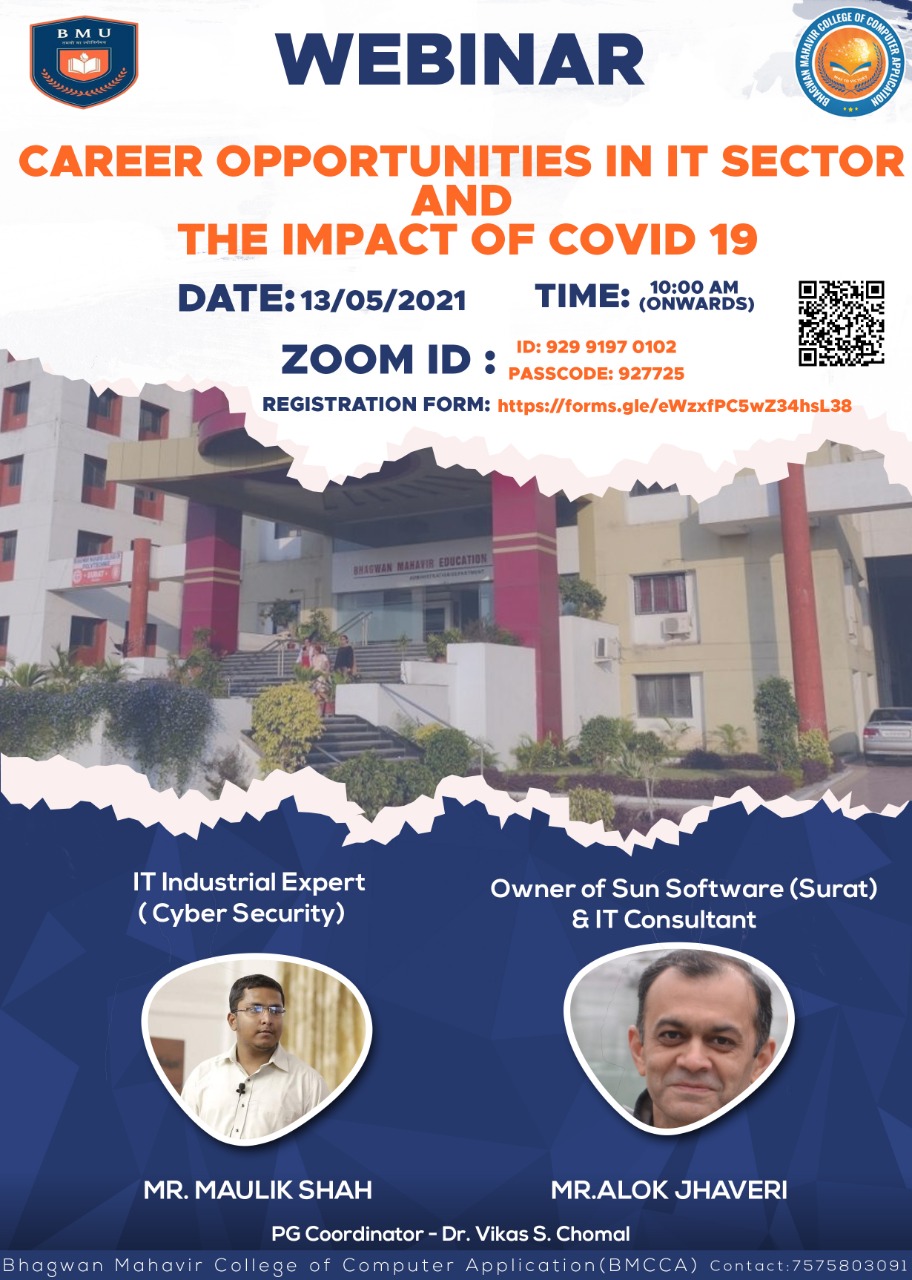 Career Opportunities In IT Sector And Impact of Covid 19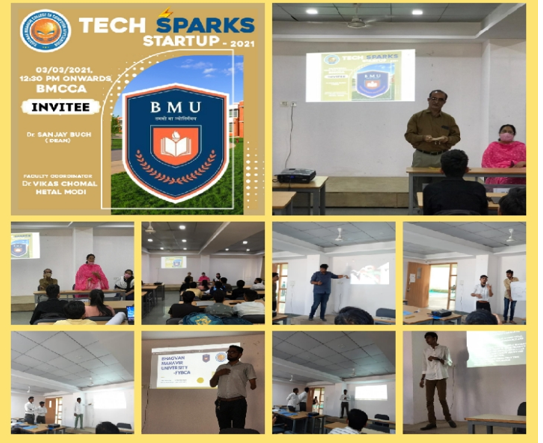 TechSparks Startup Event 2021
Skill Developement Program
School of Skills is a complete basket of growth and Development. It is obvious that their development and growth process has to be different, that we all know.
To learn the students how to create a Resume, Presentation for the Interview or Business Organisation purpose and Help Students to identify their actual purpose in life.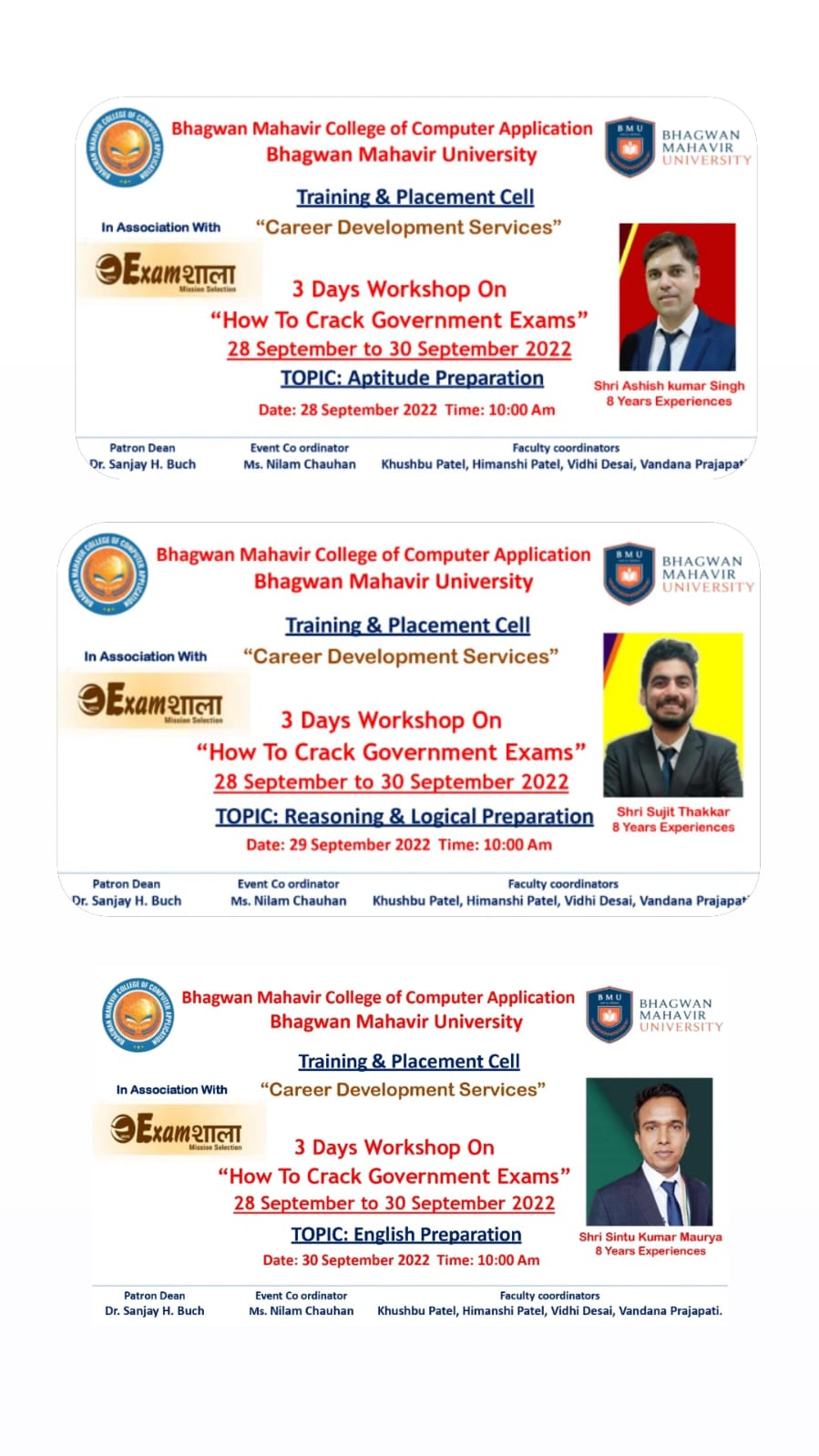 3 Days workshop on Cracking Government Exam with collaboration with "EXAMSHALA"
Be ready for the workshop "How to crack Govt. Exams?" This workshop will help the students for achieving good results in CMAT,CLAT, ENTRANCE TEST FOR MULTINATIONAL COMPANIES & GOVT. EXAMS. It will be organized in collaboration with one of the best coaching class of Gujarat "EXAMSHALA".
⏳⏳REGISTER BY TODAY ONLY⏳⏳
https://docs.google.com/forms/d/e/1FAIpQLSc-JfZ6xUA04RmjXytz3DywVHFWxThBzhKnFJpaiSDKuqI46w/viewform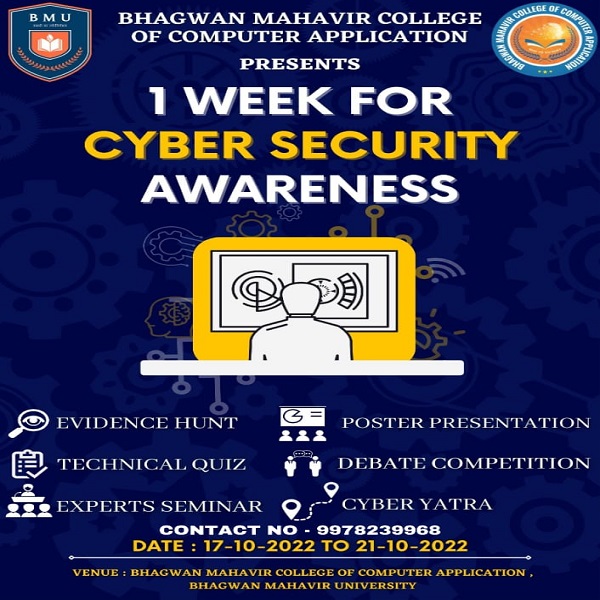 1 Week for Cyber Security Awareness
Under the AICTE (All India Council for Technical Education), BMCCA is organizing the 1 Week for Cyber Security awareness programme from 17th October to 21st October 2022.
Time- 9 AM

Link:-https://docs.google.com/forms/d/1PGx_uIq0M-Mya-_Go7vd3wF2Lsa1_BmevlQYYa2ewk0/edit?usp=drivesdk
Student Co-ordinator-   Vatsal Choksi [9978239968]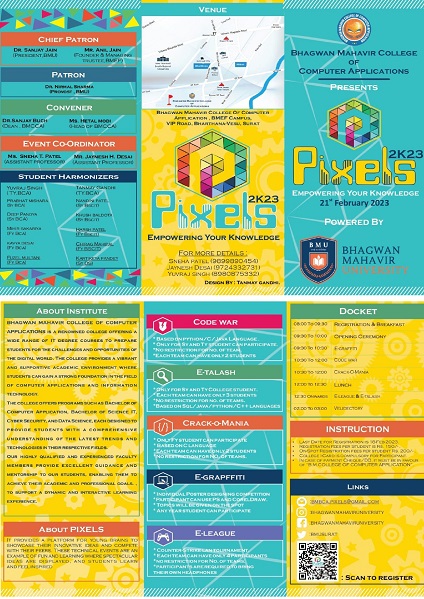 Pixels (Empowering Your Knowledge)
About Pixels:
It provides a platform for young brains to
showcase their innovative ideas and compete
with their peers. These technical events are an
example of fun and learning where spectacular
ideas are displayed, and students learn
and feel inspired.
Registration Link:
https://forms.gle/Ssb8poVQVTFp1q739
Last Date for Registration is 18-Feb-2023.
Event Co-Ordinator:
Ms. Sneha T. Patel (Assistant professor)
Mr. Jaynesh H. Desai (Assistant Professor)