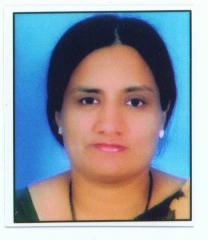 Qualification: M.Sc.,M.Ed., Ph.D.
Industry Experience: 0 Years
Teaching Experience: 19 Years Years
ž                 Greetings from Bhagwan Mahavir College of Education (M.Ed.). Our college is offering two years Post Graduate level Master of Education (M.Ed.)  programme.
žThe Master of Education (M.Ed.)  programme is a two year professional program in the field of Teacher Education which aims at preparing teacher educators and other education professionals including curriculum developers, educational policy analysts, planners, administrators, supervisors, school principals and researchers. The completion of the programme shall lead to M.Ed. degree with specialization either in elementary education  (upto class VIII) or in secondary education ( classes VI – XII).
The institution strives to become the standard of excellence fostering quality in intellect, creativity and character in an active student centered learning community. The institution provides opportunities to the students for their overall development.