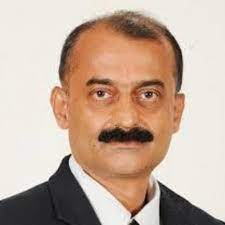 Qualification: M.Sc, Ph.D.
Industry Experience: 0 Years
Teaching Experience: 25 Years
Welcome to the Bhagwan Mahavir College of Basic and Applied Sciences, BMU, for 2023-2024. Our commitment is to provide an intellectually challenging environment that will empower learners to become creative problem solvers and innovative thinkers. The institute has been trying its best to impart quality education to students in biotechnology, medical laboratory technology, chemistry, and microbiology. We have been striving constantly to empower the students with knowledge, skills, and attitude to become better citizens of the emerging country. We express our sincere commitment to imparting quality higher education and nourishing the needs of aspiring learners. Our institute is committed to imparting scientific spirit among students through education, research, and innovations. We organize industrial visits, national conferences, and workshops, along with guest lectures on topical topics by domain-specific experts for the students' benefit. We also provide a platform for students to compete for their talents in curricular, co-curricular, and extra-curricular activities. We look forward to sharing the new academic session with you to build tomorrow's leaders, managers, scientists, researchers, educationists, and academicians. I want to thank the faculty and staff for their constant support. I am sure that our faculty and students continue to contribute to taking our institute forward on the path of academic excellence. On behalf of the management, I welcome all aspirants to join our academic institute. I wish you all the best in your future endeavors.